Like a sparkling glass Christmas ornament, the Bijou shines bright with little extra adornment. Well put-together, it's a cocktail that makes use of a combination of spirits with colours representative of precious diamonds and emeralds, immediately putting the drinker in a place of grace and elegance as its gleaming green hue illuminates from the glass.
It's a polished cocktail for those looking to appreciate sophisticated flavours and aromas  such as juniper, anise, and orange.
This jewelled cocktail is traditionally made with three spirits: gin, green chartreuse, and sweet vermouth. I've changed the formula for the Crustcrumbs office party because I wanted this cocktail to be completely emerald in colour so as to better embody the unabashed sparkle of Christmas. It's a joyous alteration. The Lillet Blanc is a little less sweet than the vermouth would be and adds its own pleasant aromas of orange. I've opted for no garnish in our version, though a cocktail cherry or orange peel (not both, please) would be a welcome addition.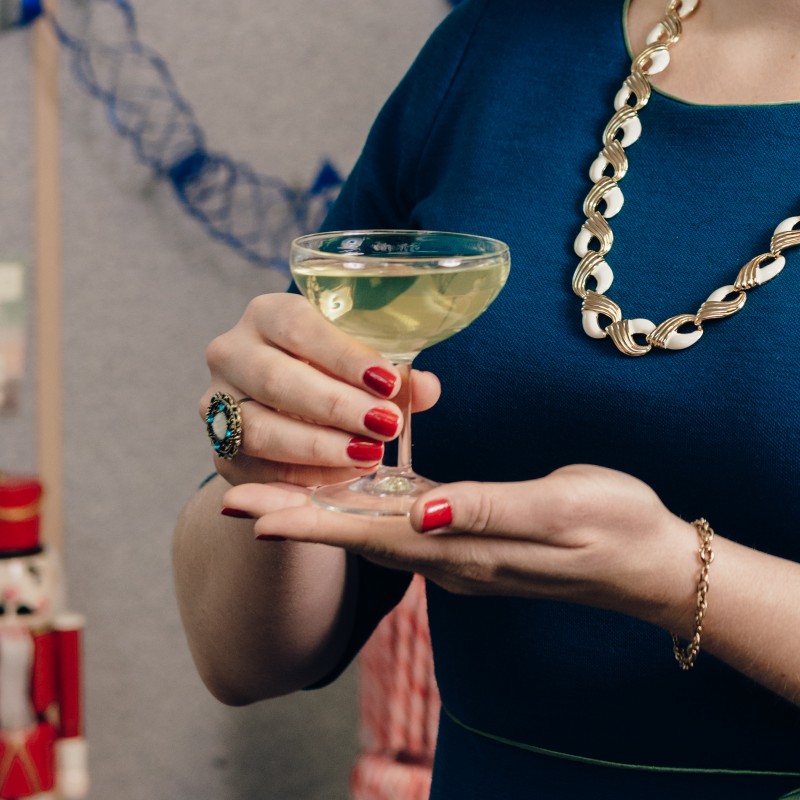 Bijou
makes 1 cocktail
1 oz Plymouth gin
1 oz Green Chartreuse
1 oz Lillet Blanc
1 dash Regan's Orange Bitters No. 6
In a mixing glass filled with ice, add the gin, Chartreuse, and Lillet. Stir to chill. In a chilled coupe add a dash of orange bitters to the empty glass then pour the cocktail over top.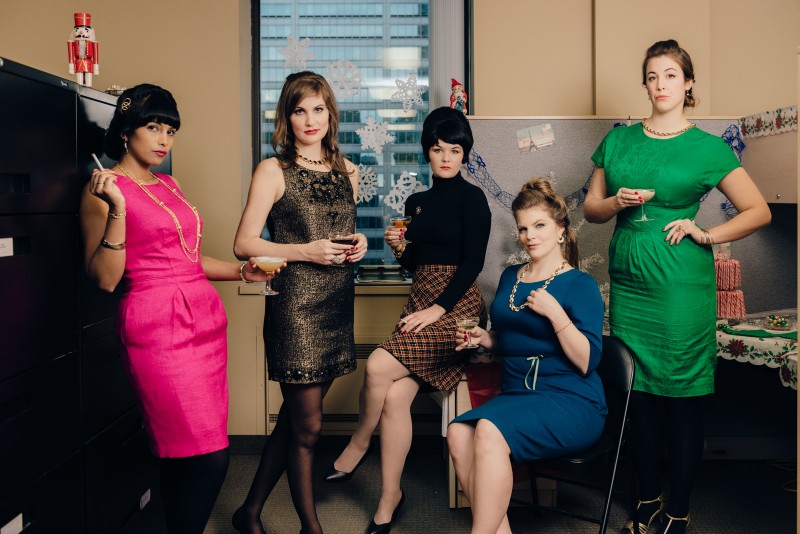 That brings us to an end of the 5 Days of Cocktails and we're feeling completely polluted. Soon it'll be time to get the turkey in the oven! Thank you to all of our incredible Mad Men models – we obviously couldn't have made it through the week without you.