While sick people food can be delicious (see chicken skin and whisky), most of the time it's not. It's got to be bland, light and often dairy-free to avoid upset stomachs. Consequences be damned. This is the milkshake to have when life is making you queasy.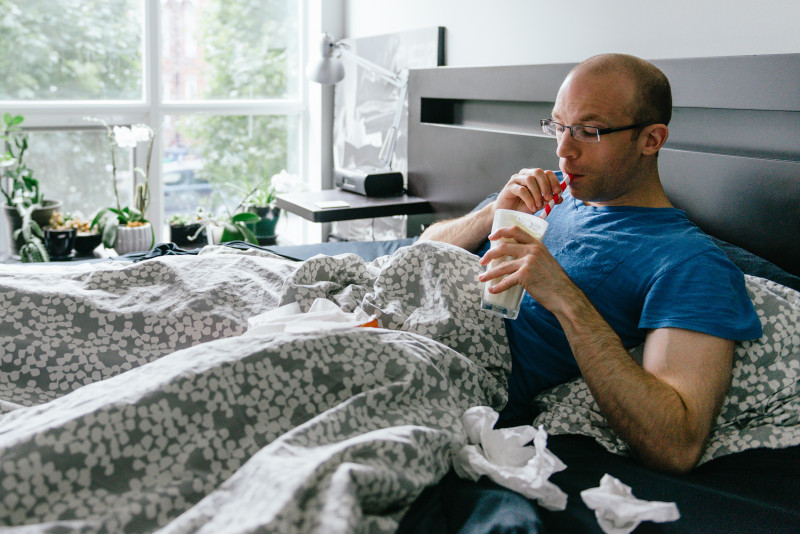 Sortilège is a sweet Canadian liqueur made from whisky and maple syrup. I use it a lot in fall and winter cocktails – its sweetness is excellent for replacing the sweet vermouth in Manhattans made with a spicy bourbon such as Bulleit. It's also wonderful for sipping straight – it's syrupy-sweetness coats the glass and your throat – a very good thing to have while ice-skating on a pond somewhere in Québec, ideally next to a sugar shack, which is how I like to imagine this spirit came to be.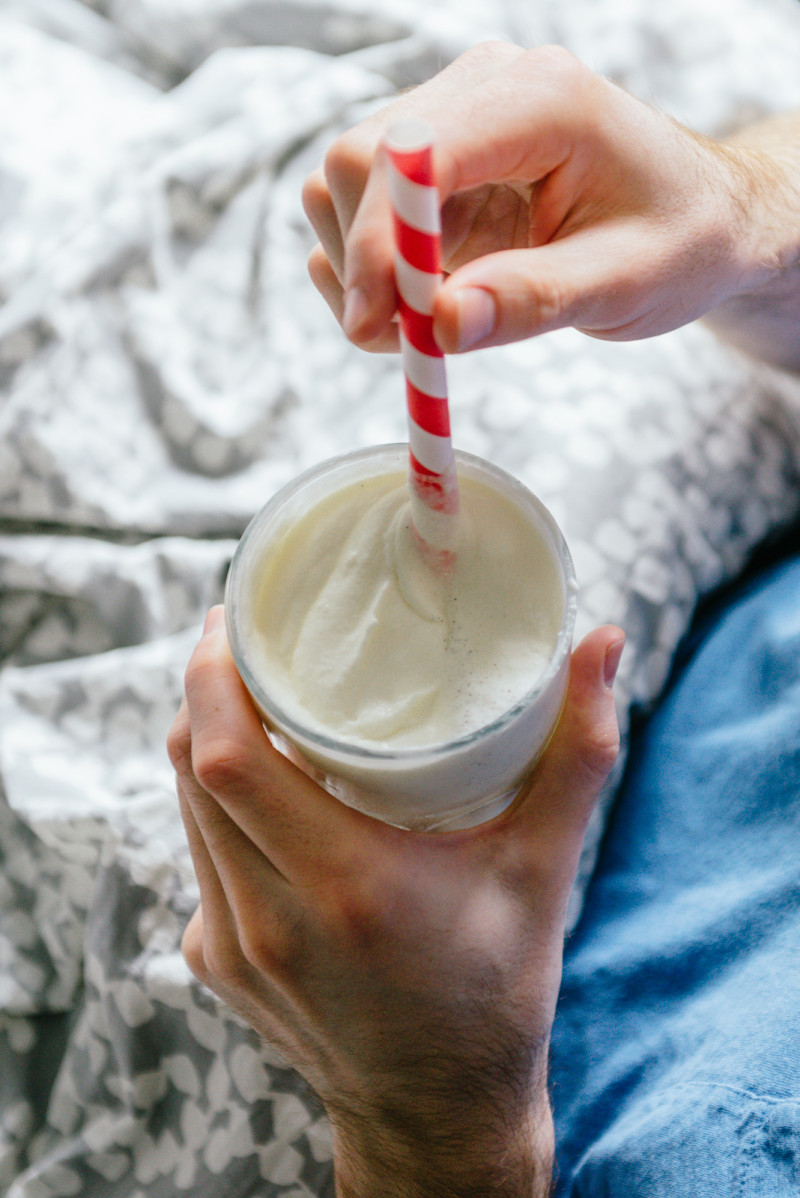 Vanilla and Sortilège Milkshake
makes 1 milkshake
250ml good-quality, store bought vanilla ice cream
150ml whole milk (3.5 % M.F.)
250ml whipping cream (35% M.F.)
6 tablespoons Sortilège
I like to make this right in the glass, using an immersion blender but you could use a milkshake machine if you have one or a regular blender. First, using a mixer, whip the cream until just starting to hold its shape, then add the Sortilège and continue to whip until firm. Because there's quite a lot of liqueur in proportion to the cream, you can expect a fairly loose whipped cream. Next in a tall glass add the ice cream and the milk and blend until fully mixed. Top generously with the whipped cream.