I wanted to pull together a list of all of our Ghostbusters-themed Halloween dessert recipes.  All of the recipes were written by John, and the photography done by me.  Tomorrow I'll show you a behind-the-scenes look at our photoshoot.
Ghostbusters Halloween Dessert Cart
Lime Slime
A little bit of molecular gastronomy to kick off Crustcrumbs. A gooey, sticky slime that's perfect for Halloween.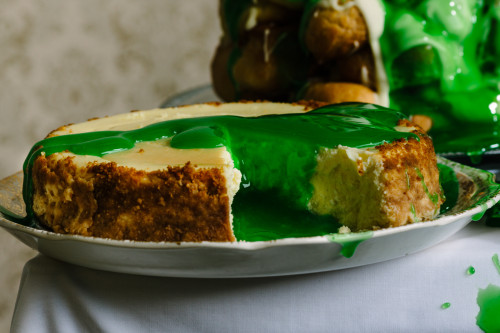 Cheesecake with a Coconut Crumb Crust
This gluten-free cheesecake is perfect on its own, but on Halloween, the lime slime is required.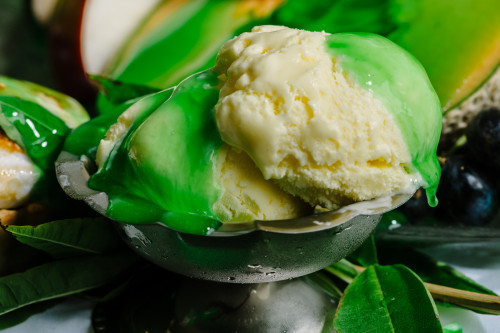 Ginger Ice Cream
A spicy ginger and boozy-sweet apple ice cream; and John explains how to stop your homemade ice cream from becoming too hard in the freezer.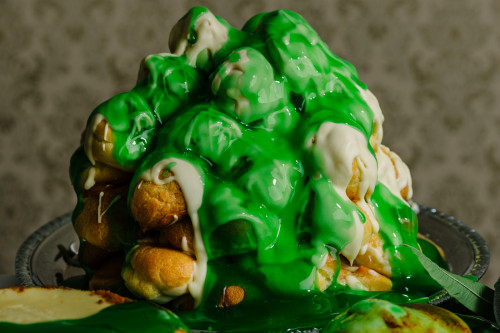 Profiteroles with Strawberry Mascarpone Cream
A messy dessert covered in white chocolate and drenched in lime slime.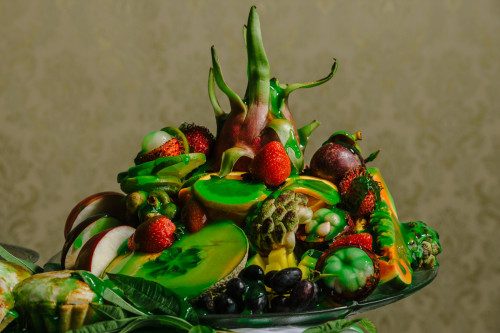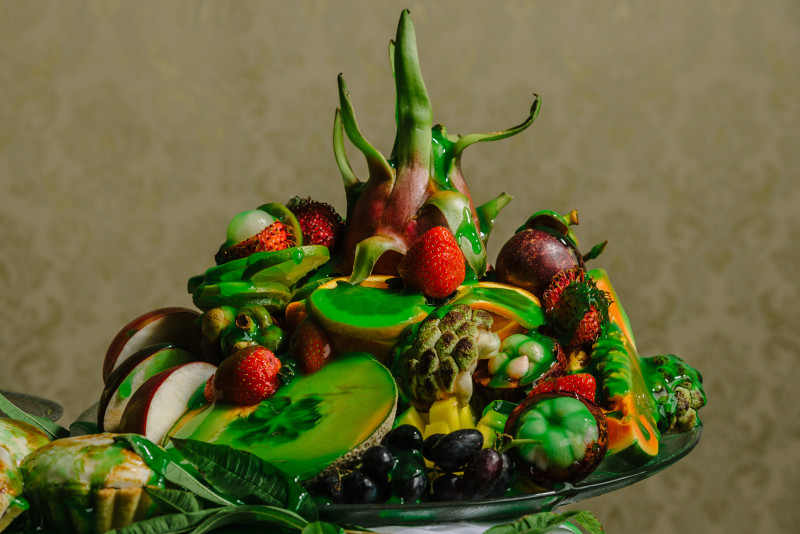 Exotic Fruit Platter
Exotic fruits arranged on a serving tray and, of course, topped with slime.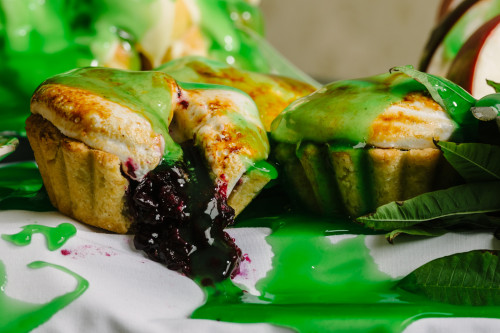 Concord Grape Tartlets with Stay Puft Marshmallow Tops
Homemade marshmallow toasted and placed on top of delicious concord grape tarts.

Lime Slime Gin & Tonic
A slimy twist on a cocktail classic.