Out of all of our Christmas cocktails this week, I think the Bourbon Sour is the most decked-out for the holidays. Sit this drink in front of one your guests and the others will certainly get jealous when they see the attention given to its pretty snowy top, swirled with amber bitters.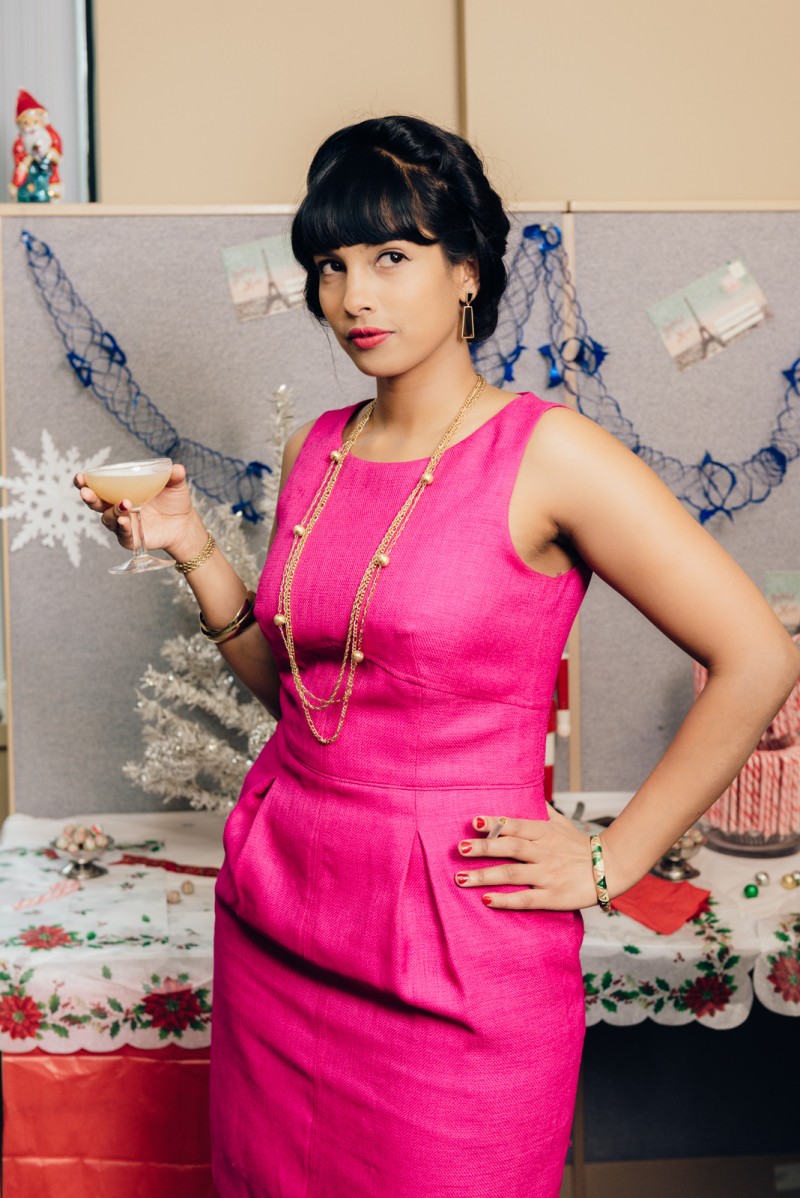 Underneath this meringue-like blanket is a drink that's gently spiced from bourbon and enlivening on the palate thanks to a burst of freshly squeezed lemon juice. It's a flashy cocktail for those that appreciate some extravagance around the holidays.
A good sour is essential to any cocktail party menu. They're a crowd pleaser and understandably so as they offer a satisfying balance between refreshingly tart and lightly sweet. They're great for people that don't enjoy the harsher edge certain spirits have, providing a pleasant and smooth sip. The real trick is to get the snowy layer of froth strong enough to hold the shape of the bitters when they're carefully dropped on top. Getting it right comes down to when you add the ice to the shaker. Pre-shaking without ice helps to combine the ingredients and the egg white. A final vigorous shaking with ice, aerates the white enough that it pours out silkily on the surface of the cocktail.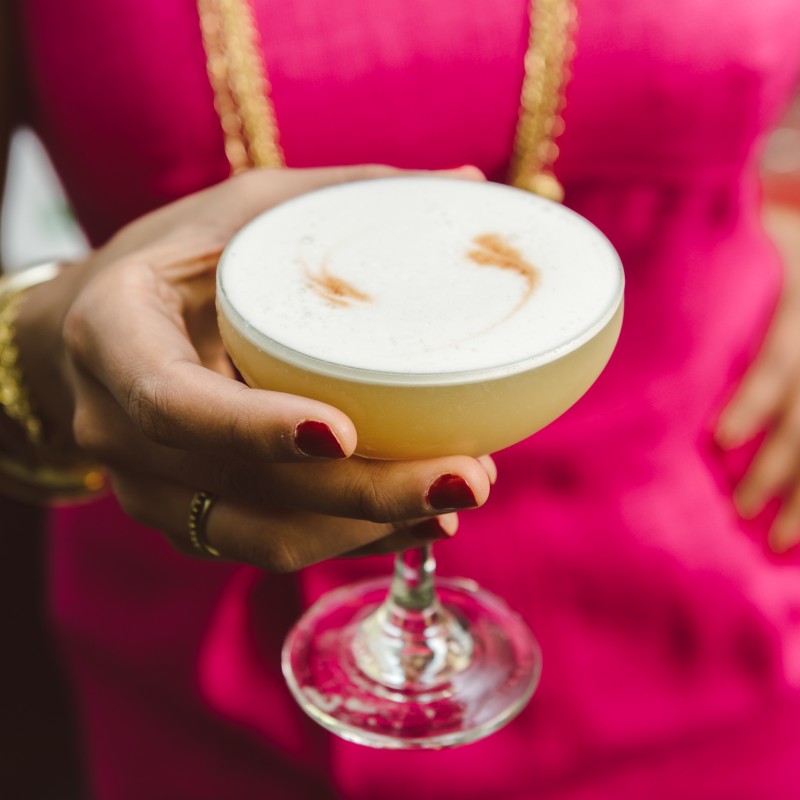 Bourbon Sour
makes 1 cocktail
2 oz bourbon (I use Bulleit)
3/4 oz lemon juice, freshly squeezed
1/2 oz simple syrup
1 egg white
2 dashes Angostura Bitters
In a cocktail shaker combine the bourbon, lemon juice, simple syrup, and egg white. Shake vigorously for 10 seconds, add ice and shake again for 20 seconds or so to create a good, sturdy froth. Pour into a chilled coupe glass and add two drops of Angostura on either side of the drink. Using a skewer, drag the bitters through the froth in a circular motion to achieve a marbled effect.
Simple Syrup
makes 500ml syrup
250ml cold water
250g granulated sugar
Combine the water and sugar in a small saucepan and bring to a boil over medium-high heat, stirring a little to ensure the sugar dissolves evenly. Once the sugar is fully dissolved, remove from the heat and cool. Store in the refrigerator until ready to use.